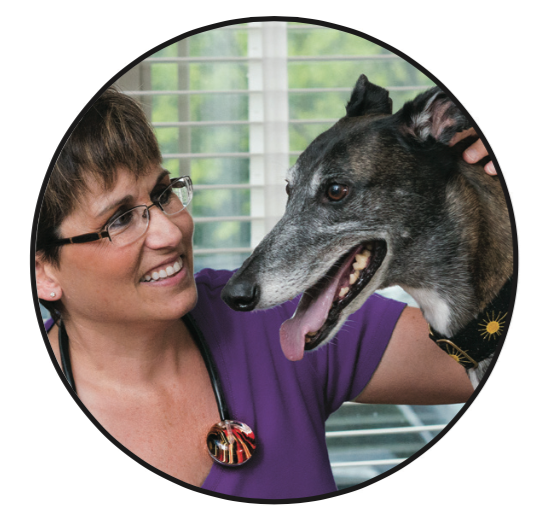 Jenifer V. Barker DVM
I am Dr. Jenifer Barker, former State of Wisconsin Senior Veterinarian at Dairyland Greyhound Race Track. I have a great deal of knowledge to share after practicing on thousands of racing greyhounds in my 14-year tenure at Dairyland. There is no doubt that our beloved greyhounds have unique medical issues not seen in other breeds.
After the closure of Dairyland Greyhound Park, I continue to volunteer my veterinary skills to several greyhound adoption groups. As more greyhounds are adopted into the community, greyhound owners and their veterinarians are seeking out more specialized information regarding greyhound care. Collaboration is the key to understanding the nuances of the breed and caring for these dogs. I have created 4 Greyhounds Veterinary Service to fill that need.
Services:
My goal is to identify the problem and advise you and your veterinarian of an appropriate treatment plan. Consultations by phone, email or in person.
This includes:
Viewing X-rays, digital pictures or short video of your greyhound's problem via email or text.
Reviewing blood work and medical records.
Physical and lameness examination.
Health Issues Common in Greyhounds:
Bone Cancer treatment options and
pain control (Osteosarcoma)

Blood work evaluation
(normal and abnormal values in greyhounds)

Diarrhea, bloody mucus stools, frequent cow pie stools

Excessive bleeding after surgery or dental

Eye Abnormalities

Limping or lameness (old or new leg injuries)

Lumbar back pain (LSS)

Neck pain (Pinched nerve)

Painful foot pad (Corns)

Squeaky or Screaming Stomach

Sudden paralysis of one or more limbs (Stroke)

Swollen limb(s) occurring with no obvious injury

Toenails breaking and falling off (SLO)

Ulcerated and infected cuticles

Ulcerated mouth and gums (CUPS)

Urination difficulties in Males

Vulvar fold infection in Females

Parasite treatment (chronic hookworm,
whipworm, nasal worm, Giardia)
Fee Schedule:
Phone or email consultation:
$85 for every 30 minutes
Examinations and treatments:
Quote will be given at time of phone consultation
Hours of Service
Evenings & weekends